How To Help Children With Reading Habits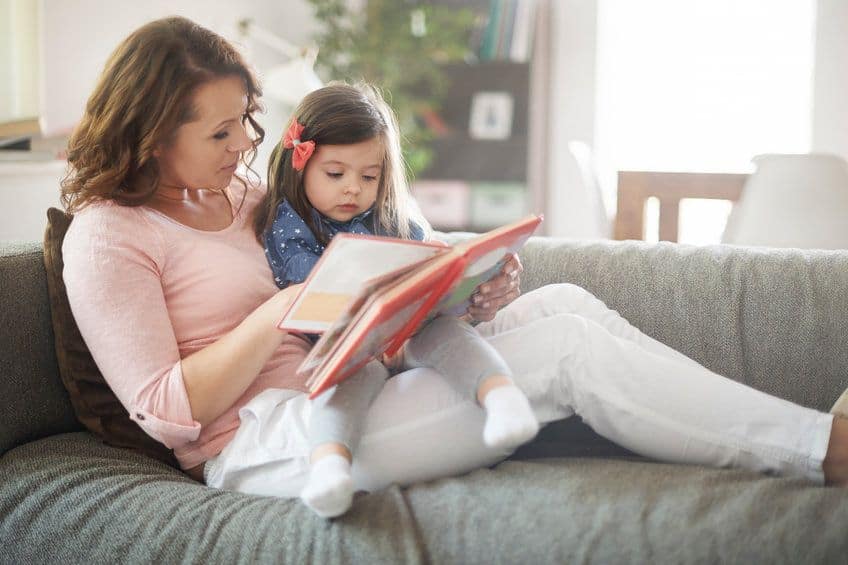 Reading is a crucial skill for all children to learn. Mastering reading has the potential to significantly impact your child's educational development. It also helps promote brain development, foster imagination and creativity, and boost language and literacy skills in young kids. So how can parents help children's reading habits improve?
It's never too early to encourage children's reading habits as they will enjoy and look forward to each day. Learn how to help children with reading habits with these 7 effective tips.
1. Make reading a daily habit
You can start raising a reader even before your little one learns how to read. Start reading to your child every day, as early as infancy, for at least 20 minutes each day. Reading aloud stimulates your baby's responses. Incorporating reading into your little one's daily life can help your child form a positive association with reading as early as a young age.
2. Create a reading nook
You can foster a love for reading early on by creating a cozy space where kids can spend time reading every day. Your reading nook doesn't have to have huge bookshelves or an overflowing abundance of reading materials. It can be a small yet comfortable spot with adequate lighting where your child can cozy up and enjoy a good read.
Additionally, be sure to choose age-appropriate stories and books for your child's reading time. Age-appropriate books will make reading feel more like a source of entertainment than a chore. It's also a good idea to expose children to a wide variety of reading materials and genres to further stimulate their interest in reading.
3. Take a trip to the library or bookstore
Another trick to help improve your children's reading habits is to take them to your local library or bookstore. These visits give kids ample opportunities to explore different genres and pick out their favorite books. Let kids choose books that are tailored to their interests, level of difficulty, or the ones that get them excited. This is also a good way for children to see how other kids their age engage in books and reading.
4. Set a positive example.
Encourage your child to read by modeling this behavior yourself. Seeing you reading encourages them to take an interest in books and reading too, especially when they see that you enjoy reading as well.
Instead of spending hours binge-watching TV, try to carve out time for reading. Make reading a family bonding activity by reading together or taking turns reading aloud to each other.
5. Limit screen time
Excessive screen time can interfere with your child's healthy growth and development. It can also detract from time for kids that can be better spent doing more educational activities like reading. Be sure to limit the time your child spends watching TV or playing video games. Avoid encouraging your little one's dependence on gadgets and electronic devices for entertainment. Provide them with plenty of interesting and fun reading materials instead.
6. Incorporate reading into your child's bedtime routine.
Reading before bedtime can also help kids associate reading with downtime and relaxation. Rather than letting them fall asleep with gadgets in bed, spend time reading together instead. Even if your child enjoys re-reading the same books and discussing the same stories over and over again, this time is still beneficial and well-spent.
7. Make reading fun and enjoyable
If children find reading to be a chore, it's going to be challenging for them to make reading a positive daily habit. Be creative and find ways to make reading fun and enjoyable. Challenge kids with word games, let them choose their books instead of choosing books for them, or take turns picking out new stories for each other. Remember that the key is not forcing kids to read, but rather encouraging them to engage in reading because they want to.
The benefits of reading are vast. Help your child adopt a healthy daily reading routine and start raising a reader by following these simple tips!
If you're looking for reliable quality child care, you've come to the right place! At Children's Corner, we believe it is our responsibility to protect every child's health, safety, and well-being while providing a nurturing and loving environment to guide each child's success. Contact us to learn more!