How to Support Your Child's Holistic Development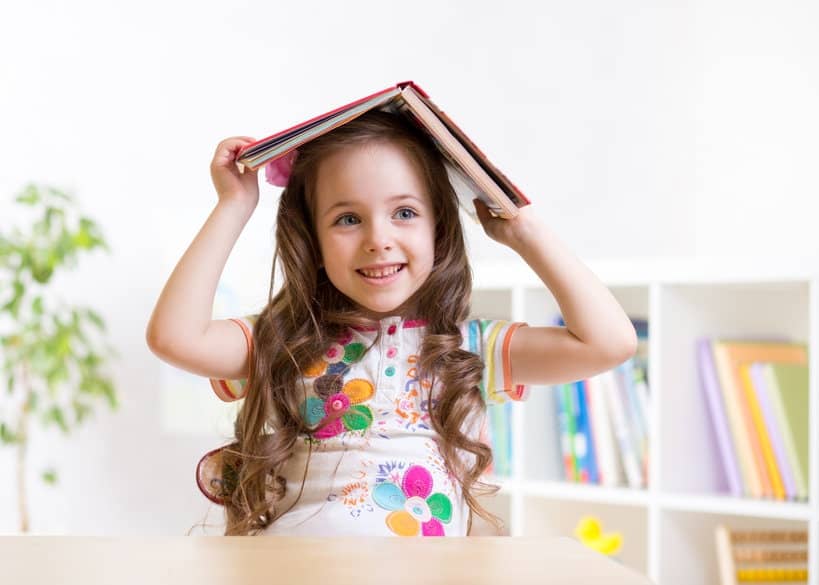 Parenting approaches that embrace holistic child development are slowly replacing more traditional ways when it comes to raising children. "Holistic child development" refers to each child's overall well-being while nurturing intellectual, emotional, and physical needs. A holistic approach enables children to be involved in their learning process. A significant number of childcare centers have already adopted this approach, and we see positive results.
 Before we go into our tips, let's first examine why a holistic approach to parenting is so beneficial.
Why is holistic child development important?
When children's development is supported holistically, they are encouraged to be curious about the world. They are also given opportunities that enhance both their social and communication skills. Holistic methods enable children to draw connections between an academic subject and their own creativity.
Children who are nurtured holistically are more likely to experience positive development in all areas, including socially, emotionally, and physically. Learning tends to come more naturally to children who are parented this way, and they have an easier time engaging in a variety of subjects. 
How to Support Holistic Child Development?
Today's post will discuss the different ways in which parents can support holistic child development.
1. Discover your child's passion and interests
Many schools have currently adopted educational models that enrich children's knowledge based on their interests. That's why it's equally important for parents to aim to learn about their children's passions and interests as well. Eventually, these areas can be used effectively to provide a foundation to further their learning.
As a result, children are able to learn more quickly. When you engage with children about areas of interest, it can even help improve their long-term memory
2. Make your child's environment interactive and fun
Many children are visual learners. Surround them with items that enhance learning. You will notice that this can make it easier for your child to learn various concepts when they have access to a variety of items that make the process more enjoyable. An engaging learning environment promotes interest in education while also helping children stay focused and entertained. 
3. Use a variety of teaching approaches
Raising and teaching children can be challenging since it requires an understanding of their individual strengths, hopes, and needs. Not every approach works for every child. Each child's unique traits will require specific teaching techniques.
For instance, some children learn more by hearing, while others learn best through physical or sensory interactions. Parents can also support their children's holistic development by encouraging play. It's always a good idea to try different approaches and find out what works best for your child.
4. Ask open-ended questions
You can enrich the development of your child's communication skills and understanding of the world by asking open-ended questions. Ask your little one challenging questions that require complex answers, as this encourages children to explore their thoughts and express themselves clearly.
This holistic approach also helps in the development of cognitive skills. Furthermore, it provides children with opportunities to examine their own feelings and attitudes as they hone their language skills. As children hear and respond to questions, it also helps them improve their listening skills. They'll be compelled to listen attentively so they can answer your question correctly.
For instance, you can ask questions like:
What made you happy today? Why did it make you happy?

How did it feel when (you might ask about an interaction with a peer)…? Do you think your friend meant to behave that way?
5. Model the pleasures of learning by example
The best way to encourage holistic child development is by being a positive role model. Let children observe how much you enjoy learning as well. This will help them learn by example.
You might consider setting time aside as a family for reading daily or taking trips to science museums or classes. You can also encourage your children's learning through creative play. Give your little one plenty of opportunities to play with Lego toys, or do some painting or cooking.
6. Support your child's dreams and aspirations
Parents may find it amusing to hear their children talk about their own dreams, such as becoming an astronaut or an archeologist. But remember, this is the start of setting one's personal goals. Your child will begin to establish role models from a very young age. This is why parents should be supportive of their children and provide guidance as needed.
You can do this by supporting children's dreams and guiding them toward a path that can help them reach their goals along the way. Parents can also research the skills necessary for their children's dream careers. During play, you may incorporate knowledge about those skills in order to help your child form a foundation.
Don't worry if your child's interests suddenly change from time to time. This is a normal part of growing up, and the skills your child learns will prove helpful later in life regardless.
Children's Corner supports holistic child development. We offer a variety of programs suitable for children of different ages. Call us today for more information!