7 Essential Kindergarten Readiness Skills To Teach Your Child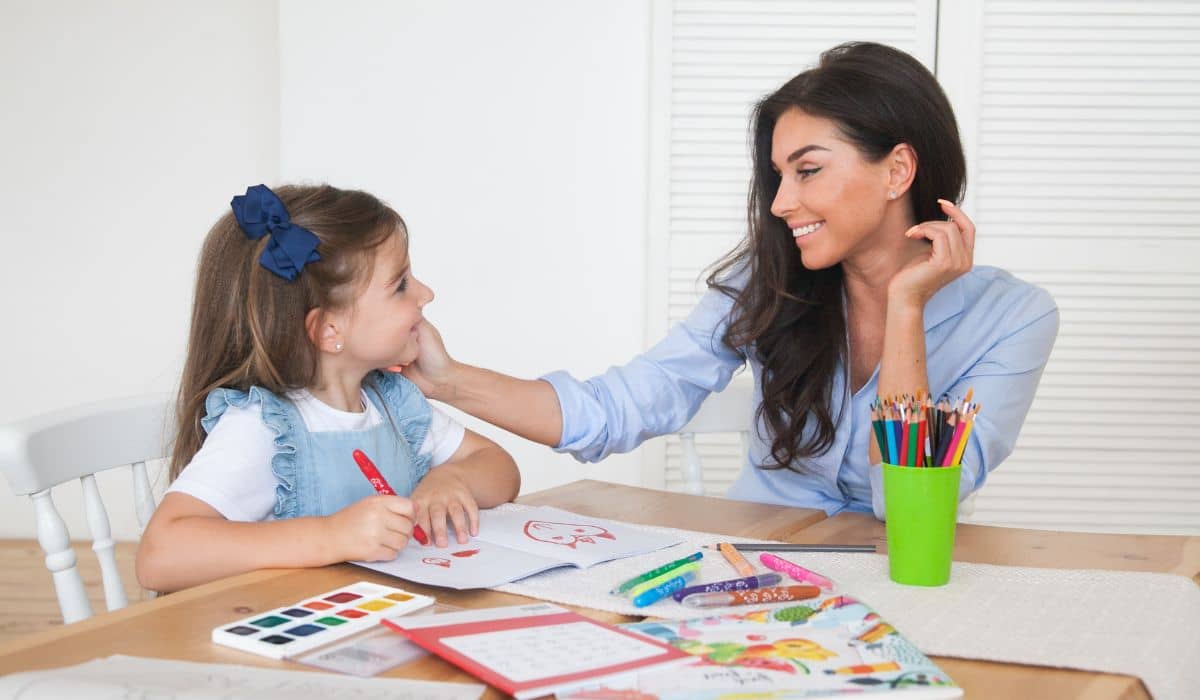 Starting kindergarten is a significant milestone for kids. For many children, this will be the first time they will spend time in a classroom setting in which they will learn new skills, and socialize with their peers. The transition to kindergarten can be a time filled with excitement and apprehension, as little ones begin learning to read, write, and do simple math. The thought of sending your child off to kindergarten may be nerve-wracking for both you and your little one, but there is no need to worry. You can set your child on the path to success in kindergarten by teaching them a few important kindergarten readiness skills.
1. Recognizing their name
Reading and recognizing their name is a skill you can start teaching young children as soon as they start to learn their names. You can begin by writing it on a piece of paper and then asking them to tell you what it says. As children get older, you can show them other words that also start with the same letter as their names. For example, a child named Sam could be asked to find all the "S" words in a list of words. Children at this age need to know how to recognize their names in print before entering kindergarten.
2. Pre-writing skills
These skills include the ability to hold a pencil correctly, and knowing that words are written from left to right. It's helpful to have your child practice some pre-writing activities at home, such as drawing lines on a piece of paper and coloring in the spaces between them. If you introduce these kindergarten readiness skills to children early, they will come more naturally when they start learning how to write in kindergarten.
3. Being able to express their needs and wants
Many kids start asking for things at a young age. Before starting school, it's important children can let someone know what they want or need by asking verbally or by pointing. Teaching little ones how to express themselves, both verbally and non-verbally, before going into kindergarten will ensure that they can communicate clearly and effectively with classmates and teachers.
4. Knowing shapes and colors
Children don't need to be experts on every single shape and color before kindergarten, but it is helpful to become somewhat familiar with a few basics. You can play games that incorporate identifying different shapes and colors each day. This will help ensure that children can recognize them when they start school.
5. Counting and identifying the numbers one through ten
Children need to be familiar with the numbers one through ten before starting kindergarten. Find opportunities at home to expose your little one to numbers and counting. This will help children learn how to recognize numbers in their written form in addition to quantities. You can point to a number and ask your little one what comes next. For example, say, "What comes after four?" These exercises will help your child practice counting and identifying numbers before starting kindergarten.
6. Naming the letters of the alphabet
Becoming familiar with the alphabet is extremely beneficial for kids who are about to start kindergarten. When children begin learning how to start sounding out words using letter sounds, this will significantly enhance their learning experience.
There are plenty of alphabet-related activities you can do with your little one. For example, have children point out letters on a cereal box during breakfast, or play a variety of alphabet games. You can even have youngsters start writing their names on paper and ask them to name all the letters in their names. The more exposure children have to identify different letter names and sounds, the better equipped they will be for the beginning of kindergarten.
7. Fine motor skills
The development of fine motor skills starts as babies learn to grasp objects in their environment. If children have trouble holding and manipulating small objects, now is a good time to start working on this skill before they start kindergarten. You can do this by asking them to dangle small toys at eye level or put pegs on a board. With babies or toddlers, have them play with small objects (such as building blocks) and see if they can fit certain shapes inside others. The more kids can practice using their fine motor skills, the better equipped they will be for the demands of kindergarten.
It's never too early to help children get ready for the transition to the next step of their academic journey. Follow these steps so you can help to equip kids with the essential kindergarten readiness skills they need for a great start to kindergarten!
Kindergarten is an exciting time. With the help of fun, interactive activities and age-appropriate lessons here at Children's Corner, our teachers provide a variety of opportunities to enrich the skills children need as they approach their first day of school. Visit our website to learn more!