How Parents Can Support Children's Learning At Home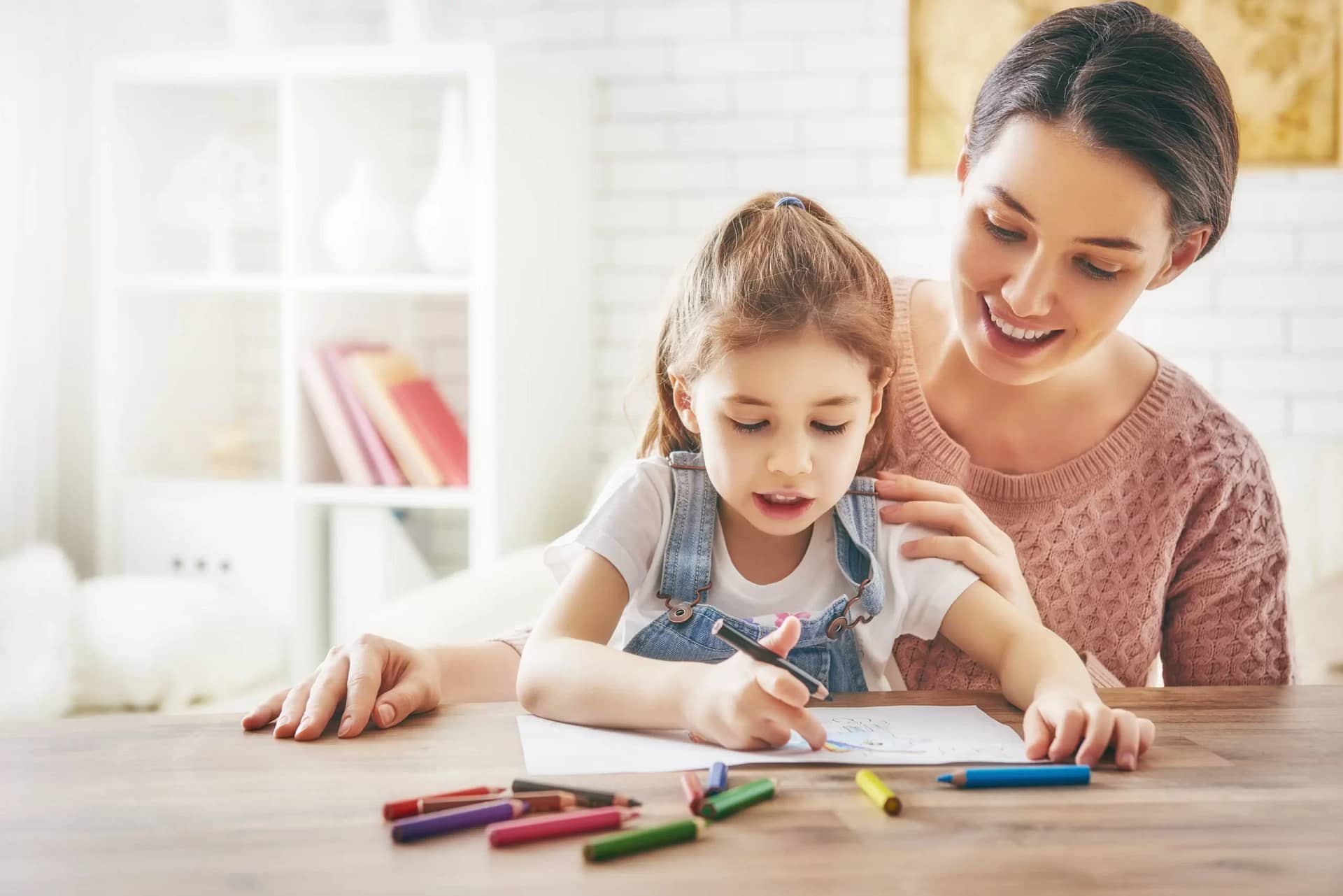 Kids have sponge-like brains that constantly absorb information even when you're not directly teaching them. After all, learning isn't confined to the walls of a classroom. Every interaction and experience can provide a learning opportunity. Thus, creating a home environment that promotes children's learning is crucial. By making a few small changes in how we approach learning, we can help our kids get ahead in their studies. Here are 9 easy things that you can do to support your child's learning at home.
1. Set a good example
One of the best ways to support your children's learning is to lead by example. Your kids are more likely to follow suit when you're actively engaged in your learning and demonstrate a love for learning.
2. Encourage curiosity and exploration
Kids learn best by exploring their environment and asking questions about what they see and experience. Try giving them more opportunities to do this at home – whether it's through supervised playtime outside, reading books together, or encouraging creative projects like art or music classes.
3. Foster healthy habits
Habits like getting plenty of sleep and exercise, eating well, and managing stress levels effectively can help promote learning. These factors can contribute positively to children's learning abilities and cognitive development.
4. Create a learning-friendly environment
To support your children's learning at home, it's crucial to create an environment that encourages exploration and learning. This means providing ample space for toys and books, setting up a quiet study area, and removing distractions like screens or excess noise.
It's also best to create a designated learning space for your child. It should be a place where they can go to focus on their studies and complete their homework without any distractions. Find a quiet and cozy spot around the house that you can turn into a studying nook. Make sure to stock it with all the supplies your child might need, like pencils, paper, crayons, and their favorite books.
5. Remove distractions
Along with creating a learning-friendly environment, it's also important to remove distractions so that your child can focus on their studies and achieve their full potential. This might mean turning off the TV or radio during homework time, putting away electronic devices for an hour or two each day, or simply setting clear expectations about when kids should be studying versus when they should be playing.
6. Encourage independence
As kids grow older, they naturally start wanting to take more responsibility for their learning. Promote this independence by giving them opportunities to make choices, solve problems, and take on new challenges. Assign them age-appropriate tasks that they can tackle on their own.
For example, you can encourage them to practice cooking and help with household chores. If they're a bit younger, you can ask them to do simple tasks such as keeping away their toys after playtime or putting their dirty clothes in the hamper.
7. Take advantage of technology
While it's important to promote face-to-face interaction and limit screen time, there are also many benefits to using technology as a tool for learning at home. You can enroll your kids in online educational courses or use apps and games that promote language learning, early math concepts, and other skills. You can also leverage online educational games to make screen time more useful and productive.
8. Set goals and track progress
Having clear learning goals is an integral part of supporting children's learning at home. Try using a goal-setting app to help your kids set weekly or monthly targets for areas like reading, math, or writing. You can also have them review their progress by tracking their time on specific tasks each day – whether it's studying for a test, doing their chores, or completing their homework assignments.
9. Don't push too hard
Setting high expectations and encouraging your kids to do their best are important strategies for supporting learning at home. Additionally, it's equally important not to push too hard or micromanage their efforts. Don't focus solely on grades and performance in school. Instead, try noticing the effort and persistence your child puts into their work.
School success starts at home. With these simple tips, you can encourage and support your child's learning at home. Ultimately, helping them reach their full potential.
At Children's Corner, we believe it is our responsibility to protect a child's health, safety, and well-being and provide a nurturing and loving environment to guide each child's success in life. You can put your trust in us to provide the best care and education for your child. Visit us to learn more!