How Parenting Affects Child Development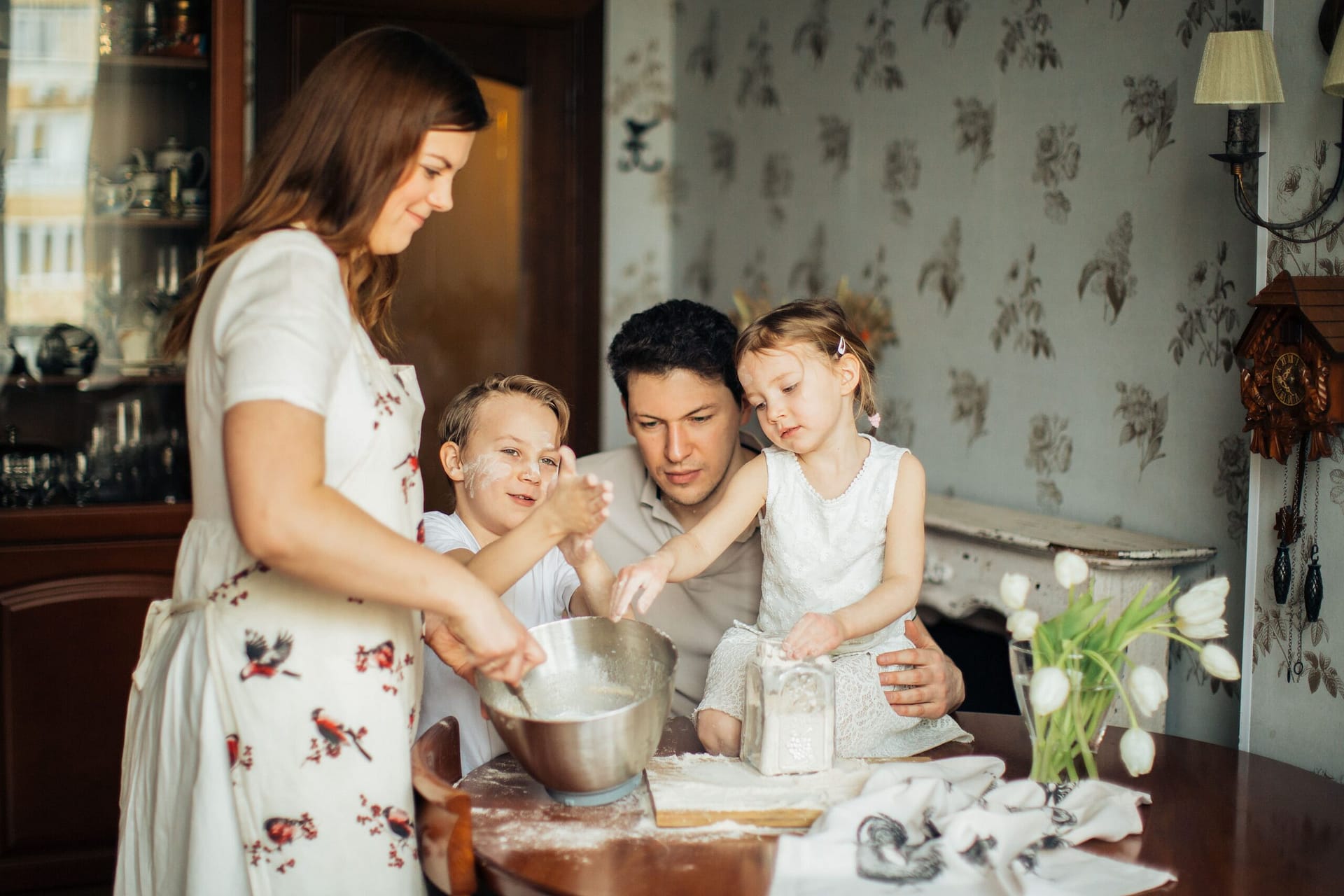 How parents raise their children plays a fundamental role in shaping who they turn out to be. The parenting style a family chooses to use has been proven to have a tremendous effect on the development of children. How involved and supportive a parent is in their child's everyday experience, what values they enforce and how consistent they are in enforcing rules are just some of the factors that can shape the way their kids learn and view the world.
How parents lead by example and instill certain behaviors in children come together to shape a child's future dreams and aspirations—creating an environment where love, nurture, respect, and trust are of utmost importance and should always be kept. This creates an essential foundation for raising thoughtful, happy individuals.
It is important to remember that parenting styles are not fixed. They are situation-dependent, and they can always be modified to achieve the best results for any family. With a little effort, parents can create a healthy and positive environment for their children to thrive.
Different parenting styles
Different parenting styles have different effects on children. How parents discipline their kids, define their expectations for them, and how they interact with them all shape a child's environment, both at home and school. Here's a list of parenting styles parents should know about.
1. Authoritarian
Authoritarian parenting encourages strict rules and expectations for children to follow. The goal is for children to become obedient and respectful, taking on the values of their parents. While this parenting style can be effective in certain situations and produce positive results, it can also have negative effects. These include reducing the child's self-esteem and potentially raising children who are unable or unwilling to think independently.
If authoritarian parenting is practiced too harshly, it can create feelings of anxiety and anger in children. It could further affect their physical and mental health. Ultimately, while authoritarian parenting may have its place in specific parenting scenarios, it should not be a one-size-fits-all approach.
2. Permissive
Permissive parenting is when the parent allows their children to do whatever they want and rarely sets limits. They may be more understanding of their feelings and emotions, but they don't push them to take responsibility for their behavior or encourage them to develop self-discipline. This can lead to indulgent behavior in children, as well as low self-esteem, lack of motivation, and a sense of entitlement.
3. Authoritative
Authoritative parenting is considered the ideal style by many experts. It involves setting high expectations while also providing ample support, guidance, and understanding. Parents who take this approach are warm, consistent, and firm. They possess a balance between strictness and flexibility.
This approach encourages children to think independently while understanding that there are boundaries in life. This type of parenting also produces confident and well-adjusted children, providing a supportive environment for them to learn and grow.
Authoritative parenting also helps children develop problem-solving skills and self-regulation. Both key traits are needed for success in life.
No matter what parenting style a family chooses, it is essential to remember that how parents raise their children will affect how they turn out later in life.
Which parenting style is the best?
Parenting styles should be tailored to the individual needs of each child and constantly evaluated and adjusted when necessary. With this mindful approach, families can create an environment where love, warmth, respect, and trust all come together to help nurture happy individuals with bright futures ahead of them. So, how do you know which style will work best for your family? Here are some helpful tips!
1. Listen to your child's opinions and sentiments
It is important to be open and attentive to your child's feelings and opinions. When you take the time to listen, you will have a better understanding of their individual needs.
2. Provide rules and expectations
Children need clear boundaries so that they can learn proper behavior, so ensure that there are rules in place that everyone can follow. This will help them learn self-discipline from an early age.
3. Be flexible
Don't forget that parenting styles should be situation-dependent – if something isn't working for your family, don't hesitate to adjust it! Being flexible with how you parent will allow you to give each child what they need.
4. Correct the behavior and not the emotions
It's important to focus on the behavior rather than the emotions when disciplining your child. Teaching them how to handle their feelings in a healthy way will help them become emotionally aware and resilient adults.
5. Show empathy and understanding
Showing empathy and understanding towards your child is essential for effective parenting, as it helps create an environment of trust. Respect their feelings and be patient with them, no matter your situation.
6. Encourage independence
Giving children enough space to explore and develop their own ideas can help foster confidence, decision-making skills, creativity, and problem-solving abilities – all of which are integral parts of growing up!
At the end of the day, parenting style is unique to each family – but any approach that promotes love, empathy, and strong communication will set children up for success in life. It's important to remember that how you parent your child has a direct effect on their development, so make sure you take the time to create an environment that is nurturing and supportive of your little one's growth!
If you're looking for reliable, quality child care, you've found the right place! At Children's Corner, we believe it is our responsibility to protect a child's health, safety, and well-being and provide a nurturing and loving environment to guide each child's success. You can put your trust in us to provide the best care and education for your child. Visit us to learn more!